EPDM ANTI-SHOCK FLOOR MAT (5MM)
EPDM ANTI-SHOCK FLOOR MAT (5MM)
Model: N/A
EPDM ANTI-SHOCK FLOOR MAT (5MM)
Aesthetically pleasing crumb flooring designed to ease the strain of exercise and physical training
Soft and durable rubber surface helps absorb shock, deaden noise and protect expensive gym equipment against impact damage

Easy to maintain with Polymax Pro-long floor care kit designed to help your flooring last even longer
Easy and quick installation, removal and storage
Available in a range of colours and thicknesses to suit your requirements
This product has no valid combination.
---
Transform Your Workout Space with the EPDM Anti-Shock Floor Mat (5mm)
Unveiling the Epitome of Gym Flooring Excellence
In the world of fitness and well-being, the foundation of your exercise space plays a pivotal role. The EPDM Anti-Shock Floor Mat (5mm) emerges as a game-changer in this realm. Crafted to enhance your workout experience, it's not just a mat—it's a commitment to excellence.
In-Depth Product Specifications:
Material: High-quality, recycled EPDM rubber
Thickness: 5mm, offering optimal cushioning and durability
Colors: Available in a range of vibrant, fade-resistant colors
Surface Texture: Soft, durable, and non-slip for maximum safety
Maintenance: Easy to clean with Polymax Pro-long floor care kit
Installation: User-friendly; roll out, trim, and set up in minutes
Size: Customizable to fit any workout space
Feature-Focused Analysis:
Unmatched Shock Absorption:
The EPDM Anti-Shock Floor Mat is engineered to absorb the brunt of your most intense workouts. It's not just about cushioning your steps; it's about protecting your joints and extending the life of your gym equipment.
Noise Reduction Mastery:
Embrace tranquility in your workout environment. This mat is designed to deaden noise, making it perfect for shared spaces, apartment living, or early morning workouts.
Easy Maintenance:
Fitness regimes are demanding enough without the added chore of complex maintenance. The EPDM Mat simplifies this with its easy-to-clean surface and the Polymax Pro-long kit, ensuring your gym floor remains in top condition with minimal effort.
Stylish & Functional:
Who says gym equipment can't be stylish? Available in various colors and thicknesses, this mat adds an aesthetic flair to your workout space, inspiring you to push your limits every day.
Transformative Impact on Various Workout Forms:
Whether you're into high-intensity interval training, peaceful yoga sessions, or weightlifting, the EPDM Anti-Shock Floor Mat is versatile enough to adapt to your needs. Its supportive surface ensures safety and comfort for a range of activities:
Weightlifting: Absorbs the impact of heavyweights, protecting both the floor and equipment.
Yoga & Pilates: Provides a soft, stable base for balance and flexibility exercises.
Cardio Workouts: Reduces the strain on joints during high-energy movements.
Dance & Aerobics: Offers a slip-resistant surface for dynamic and rhythmic exercises.
Seamless Installation and Upkeep:
The ease of installation is a standout feature. Roll it out, trim if necessary, and your workout space is transformed in minutes. The wipe-clean surface also means that post-workout clean-ups are a breeze.
Safety Meets Durability:
Constructed for longevity, the EPDM Anti-Shock Floor Mat withstands the rigors of daily workouts. It's stain-resistant and non-slip properties ensure a safe and enduring exercise environment.
Your Eco-Friendly Choice:
In an era where environmental consciousness is paramount, this mat, made from recycled rubber, stands as a testament to sustainable choices in fitness equipment.
Why Choose the EPDM Anti-Shock Floor Mat?
The Holistic Fitness Solution:
1. Enhanced Safety:
The non-slip surface ensures a stable base, reducing the risk of slips and falls.
2. Joint Protection:
The cushioned surface minimizes the impact on joints, crucial for long-term fitness health.
3. Aesthetic Appeal:
A visually appealing space motivates and energizes, and this mat delivers on both fronts.
4. Versatility:
From high-impact workouts to meditation, this mat suits all your fitness needs.
5. Sustainability:
Choosing this recycled rubber mat means you're opting for an eco-friendly workout environment.
In Conclusion:
The EPDM Anti-Shock Floor Mat (5mm) is more than just a gym accessory; it's a cornerstone for a safer, more effective, and enjoyable workout experience. It symbolizes the blend of performance, safety, and style, making it an essential element for any fitness enthusiast.
Take Your Fitness Journey to the Next Level!
With free shipping on orders above OMR 10 and 24/7 WhatsApp support at 92854696, there's no better time to upgrade your workout space. Embrace the EPDM Anti-Shock Floor Mat and step into a world where fitness goals are not just met—they're exceeded.
Elevate your exercise experience today—because your fitness journey deserves nothing but the best!
Your Dynamic Snippet will be displayed here... This message is displayed because youy did not provide both a filter and a template to use.
Specifications
Color

blue-black

or

Yellow-Black

or

Black-Gray

or

Rose/Black

To install this Web App in your iPhone/iPad press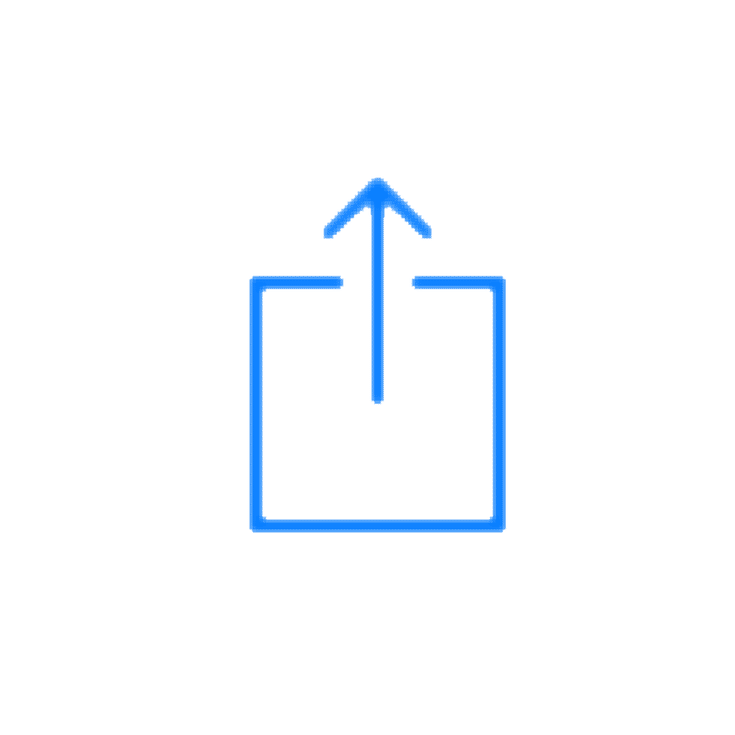 and then Add to Home Screen.