Commerical Elliptical Cross Trainer
Commerical Elliptical Cross Trainer
Model: N/A
Commerical Elliptical Cross Trainer
The AsVIVA elliptical trainer E3 is perfect for a joint-friendly and supple full-body workout . All muscle groups such as legs, arms, back and shoulders are stressed during the workout on the elliptical trainer.

The sports computer offers a variety of training programs and 6 virtual backdrops that enable intensive and tailored interval training.

The E3 is suitable for both beginners and ambitious recreational athletes because the elliptical movements are very similar to natural walking.
---
The Ultimate Fitness Revolution: The Commercial Elliptical Cross Trainer
Introduction
In today's fast-paced world, fitness is not just a routine; it's a lifestyle. And when it comes to choosing the best fitness equipment, quality and performance are paramount. Enter the Commercial Elliptical Cross Trainer, the game-changer in modern fitness regimes.
The Evolution of Fitness
Remember the traditional treadmills and stationary bikes? While they served their purpose, the demands of the modern user have evolved. Today's fitness enthusiasts seek a holistic workout, targeting multiple muscle groups, offering both aerobic and strength training, all bundled into one efficient package. This is precisely where our Elliptical Cross Trainer shines.
Features that Set it Apart
1. Commercial Orbit Elliptical (PMS Magnetic System)
The heart of the machine, the PMS Magnetic System, ensures a whisper-quiet workout. This means you can focus solely on your routine, free from distracting and jarring noises. This system also ensures smooth transitions between resistance levels, guaranteeing that you're in for a seamless exercise session.
2. Dynamic Resistance with a 7kg Flywheel
A consistent resistance ensures that your muscles are engaged throughout the workout. Whether you're looking to shed some calories or tone up, the 7kg flywheel guarantees a consistent, impactful workout.
3. User-centric Design
From the foam handlebars that prevent slippage and strain to the 50.8cm/20" stride that ensures a full-range motion, every aspect of the Elliptical is crafted keeping the user in mind.
4. Advanced Metrics with the 10331 Monitor
The advanced monitoring system is not just about tracking; it's about optimizing. Understand your speed, track distance covered, calories burned, and much more. With real-time feedback, you can constantly tweak and improve your regime for the best results.
Why is the Elliptical Cross Trainer a Must-have?
Full-Body Workout: Engage your legs, core, and arms. Get the benefits of both strength training and a cardio session.
Low Impact: Ideal for those with joint issues. The elliptical motion ensures minimal stress on knees and ankles.
Efficient Calorie Burn: Looking to shed some weight? The cross trainer is your best bet to burn those calories effectively.
Space-Efficient: Unlike some gym equipment that demands a lot of space, our Elliptical Trainer's sleek design ensures it fits even in compact spaces without compromising on the quality of the workout.
Safeguarding Your Investment
When you invest in our Elliptical Cross Trainer, you're not just purchasing a machine; you're investing in your health, well-being, and future. This is why the equipment is built with the utmost precision and care, ensuring durability and longevity.
Making an Informed Choice
Before diving into any fitness regime, it's essential to understand your equipment. Our Elliptical Cross Trainer is designed for both beginners and seasoned fitness enthusiasts. With adjustable resistance levels and an intuitive monitoring system, it caters to all your fitness goals, be it weight loss, toning, strength building, or cardiovascular health.
Please don't stop the music!

Integrated speakers ensure a lot of fun and motivation during training. Using a USB port , you can select your desired audio files via the sports computer and play them easily.

This means you can enjoy your favorite music during training without annoying headphones .




Simply at the push of a button

Press the lever, lift it and let it click into place - you can set the incline in just a few simple steps. The button is located directly between the pedals and is marked red.

You can choose from a total of 5 variable levels , with which you can increase your training area by up to 20% . This means you not only experience more variety, but also significantly higher training intensity.




Resistance setting

Resistance can be adjusted during exercise by tapping the UP and DOWN buttons on the handlebars . A total of 16 resistance levels are available to you.

The resistance values ​​can also be regulated electronically through training programs. You can create custom programs or select preset programs.




A safe workout

Safety during exercise should always be a high priority, which is why the elliptical trainer is equipped with special anti-slip pedals . The surface of the pedals protects the shoe soles from slipping and thus guarantees maximum safety during endurance training.




No dry spells!

It is very important to drink enough not only after exercise but also during exercise. To avoid dry spells, the E3 elliptical trainer is equipped with a cup holder . So fill up your water bottle and place it in the attached cup holder.




Whisper quiet and low maintenance

Thanks to the whisper-quiet belt drive, the elliptical trainer glides silently and smoothly on the triple-coated slide rails. Ball bearing rollers are installed to ensure a smooth roller system.



Key Specifications:
System: Commercial Orbit Elliptical (PMS Magnetic System)

Flywheel: 7kgs

Handlebar: Foam

Maximum User Weight: 150KGS

Weight: N.W: 86KGS; G.W:105KGS

Stride: 50.8cm/20"

Monitor: 10331(Scan, speed, distance, calories, pulse, RPM, 16 levels resistance)
Detailed Insights
1. State-of-the-Art Magnetic System
The PMS Magnetic System is designed to provide users with a quiet yet effective workout. Say goodbye to those noisy routines; focus solely on your fitness journey as the machine operates smoothly and silently.
2. Dynamic Resistance
The 7kg flywheel offers a consistent resistance, ensuring your muscles are engaged throughout. Whether you're in a mood for a light workout or an intense session, the elliptical is equipped to cater to your needs.
3. Designed for Comfort
With foam handlebars designed to offer a firm grip and the 50.8cm/20" stride ensuring a full-range motion, the Elliptical is tailored for utmost user comfort.
4. Advanced Metrics
With the 10331 Monitor, track your progress in real-time. This sophisticated monitor doesn't just measure; it motivates. From speed and distance to calories burned, be constantly informed and inspired.
Conclusion
The Commercial Elliptical Cross Trainer is not just a piece of equipment; it's a commitment to a healthier you. In a world flooded with quick-fix fitness solutions and fads, here's a machine that stands the test of time, promising results and quality. Dive into a transformative fitness experience and redefine your boundaries.
Embrace the new era of fitness. Shop now with free shipping on orders above OMR 10. Need help or have questions? We're available 24/7 on WhatsApp at 92854696. Your journey to unparalleled fitness starts here.
Your Dynamic Snippet will be displayed here... This message is displayed because youy did not provide both a filter and a template to use.
Location and Distributions

To install this Web App in your iPhone/iPad press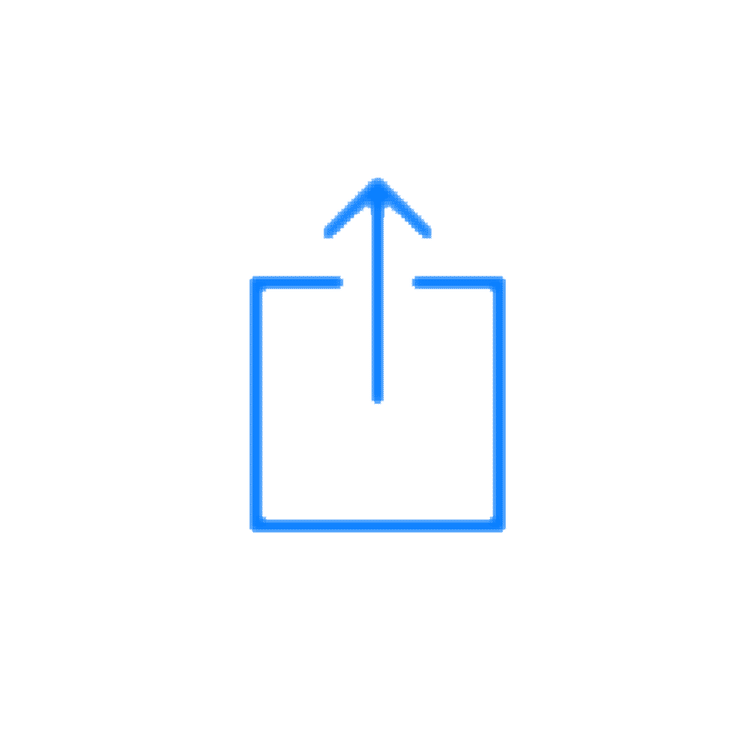 and then Add to Home Screen.