888-36 Tricep Press Down Bar
888-36 Tricep Press Down Bar
Model: N/A
888-36 Tricep Press Down Bar
Complement your home gym with the strongest V-grip bar in the market! We've gone for an all-stainless steel design to handle the most gruesome of workouts.

No more dealing with plastic handles that easily crack or rubber-coated handles that wear out in no time.

The Garage Fit extra-tough steel V-bar packs the durability to see you through countless press downs and pushdowns and give you those impressive tris you've always wanted.
---
Elevate Your Strength Training with the 888-36 Tricep Press Down Bar
Introduction: Revolutionize Your Arm Workouts
Step into a new realm of strength training with the 888-36 Tricep Press Down Bar. This isn't just another piece of gym equipment; it's a transformative tool designed to elevate your arm workouts to professional levels.
The Quest for Ultimate Tricep Strength
Tired of subpar equipment that hinders your progress? The 888-36 Tricep Press Down Bar is your answer to achieving those chiseled, powerful triceps you've been working towards.
Unmatched Durability: Stainless Steel Construction
Why compromise with inferior materials? The 888-36 Tricep Press Down Bar boasts an all-stainless steel construction, ensuring it can withstand the most intense workouts without faltering.
Goodbye to Inferior Handles
Plastic and rubber-coated handles often lead to frustration due to their lack of durability. The 888-36 bar replaces these weak links with a solid, unyielding grip that stands the test of time.
Designed for the Dedicated
This V-bar is not just for casual use; it's for those who take their strength training seriously. Its robust build can endure the toughest press downs and pushdowns, aiding in developing those admirable triceps.
Ergonomic Grip: Comfort Meets Efficiency
The ergonomically designed grip of the 888-36 bar allows for a comfortable hold, maximizing the efficiency of each repetition and ensuring a safe, slip-free workout experience.
Ideal for Diverse Training Environments
Whether you're kitting out a home gym or a professional fitness center, the 888-36 Tricep Press Down Bar is a versatile addition that suits various settings and workout routines.
Product Specifications:
Material: High-Quality Stainless Steel
Design: V-Grip
Durability: High, designed for intense workouts
Grip: Ergonomic for comfort and safety
A Deep Dive into the 888-36 Tricep Press Down Bar's Features
Robust and Reliable Construction
Crafted with premium stainless steel, this bar is built to last. Its construction guarantees that it will be a staple in your workouts for years to come.
Ergonomic Design for Maximum Comfort
The V-grip design of the bar is ergonomically tailored to ensure a comfortable, yet effective workout. This design reduces the risk of hand fatigue and injury, allowing for longer, more productive training sessions.
Enhancing Your Tricep Workouts
The 888-36 Tricep Press Down Bar is specifically designed to target the tricep muscles. Its unique shape and grip position ensure that each movement effectively works the triceps, leading to better muscle definition and strength.
The Importance of Durable Equipment in Strength Training
Quality equipment is essential for effective strength training. The 888-36 bar's stainless steel construction not only ensures durability but also provides the stability needed for precise, targeted workouts.
Versatility in Exercise
Beyond tricep press downs and pushdowns, this bar can be used for a variety of exercises, including overhead extensions and reverse grip press downs, making it a versatile tool in your strength training arsenal.
Ease of Use and Maintenance
The stainless steel material of the 888-36 bar is not only durable but also easy to maintain. It resists corrosion and is simple to clean, ensuring that it remains a hygienic option for both personal and commercial gyms.
Customizing Your Workout Routine
The 888-36 Tricep Press Down Bar allows for a range of movements and exercises, making it an excellent tool for customizing your arm workouts. Whether you're focusing on strength, endurance, or muscle toning, this bar can accommodate your training needs.
Why the 888-36 Tricep Press Down Bar Is a Must-Have
For Serious Lifters and Fitness Enthusiasts
This bar is an essential tool for anyone serious about their arm strength and definition. Its solid construction and ergonomic design make it a favorite among professional athletes and fitness enthusiasts alike.
Long-Term Investment in Fitness
By choosing the 888-36 Tricep Press Down Bar, you're investing in a piece of equipment that will last. Its durability and versatility make it a wise long-term investment for any fitness regimen.
Elevating Home Gyms to Professional Standards
For home gym owners, this bar brings a touch of professionalism to their setup. It's a simple yet effective way to elevate the quality of workouts at home.
A Commitment to Your Fitness Goals
Choosing the 888-36 Tricep Press Down Bar is a commitment to achieving your fitness goals. It's a tool that supports your journey towards stronger, more defined arms.
Order Now and Transform Your Arm Training
Take your arm workouts to the next level with the 888-36 Tricep Press Down Bar. Order now and enjoy free shipping on orders above OMR 10. For any inquiries, our 24/7 WhatsApp support at 92854696 is always available to assist you.
Conclusion: The Ultimate Tool for Arm Strength
The 888-36 Tricep Press Down Bar is more than just gym equipment; it's a key to unlocking your full-arm workout potential. Invest in this bar and experience a noticeable difference in your strength training routine.


Your Dynamic Snippet will be displayed here... This message is displayed because youy did not provide both a filter and a template to use.

To install this Web App in your iPhone/iPad press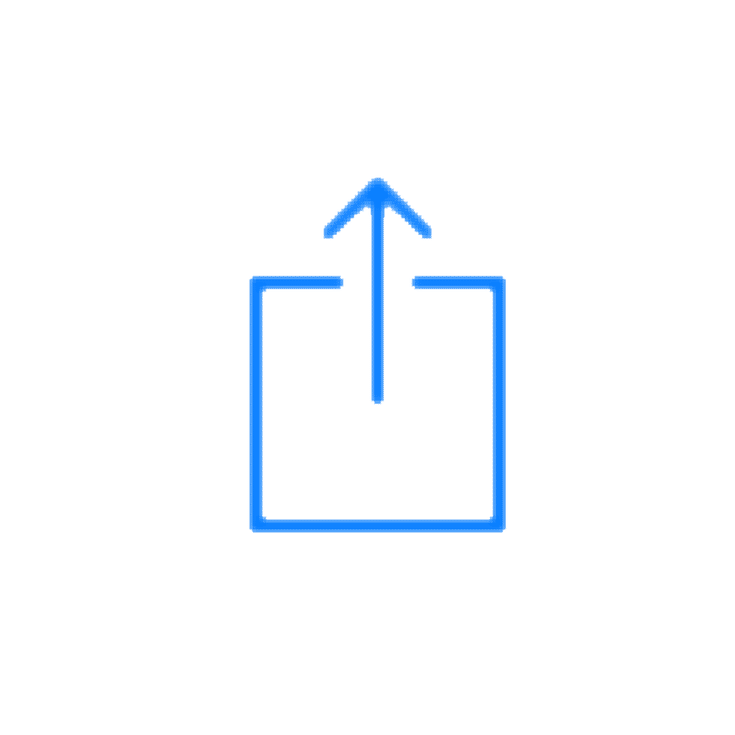 and then Add to Home Screen.