888-20 Multi Purpose V-Bar
888-20 Multi Purpose V-Bar
Model: N/A
888-20 Multi Purpose V-Bar
​Solid structure made of high quality steel ensures a long service life of the Sportmann V-shaped bar for biceps/triceps

while the rubberized handles have a grippy surface for a secure and comfortable grip, offering multiple possibilities of use.

With this Sportmann V-shaped bar for biceps/triceps you will effectively train your biceps and triceps muscles.
---
Unleash Your Ultimate Fitness Potential with the Sportmann Angled Biceps/Triceps Bar 888-20
Are you tired of doing the same old curls and tricep pushdowns? Learning for something that will truly make your biceps and triceps pop? Enter the Sportmann Angled Biceps/Triceps Bar 888-20—an innovative piece of gym equipment designed to revolutionize your arm training sessions.
Why This Bar and Not Another?
Incredibly Robust: Because Your Equipment Should Last as Long as You Do
When you're investing in gym equipment, you want something that lasts. Made from high-grade, high-resistance steel, this bar promises not just months but years of service. No one wants to replace gym equipment annually, and with the Sportmann Angled Bar, you won't have to.
Grip Like No Other: Master Your Lifts with Rubberized Handles
Don't underestimate the importance of a solid grip. A good grip can mean the difference between an effective rep and a wasted one. With its specially designed rubberized handles, this bar offers you that tight, secure grip that's essential for optimal muscle activation.
Detailed Product Specifications: Get to Know Your New Workout Partner
For those who like to get into the nitty-gritty, let's delve into the exact specifications. The bar offers:
Material: Manufactured from high-resistance steel, ensuring durability.
Handle Design: Rubberized for that perfect non-slip grip.
Multiple Grips: It's not just a bar; it's a multi-grip tool for varied workouts.
Compatibility: Designed to fit seamlessly with fitness machines that have an upper pulley.
Usability: Focused on effective bicep and tricep muscle activation, though versatile enough for other exercises too.
The All-in-One Solution: Say Goodbye to Switching Attachments
Multi-Grip Functionality: Tailor Your Training Session
One bar, endless possibilities. Thanks to its innovative design, the Sportmann Angled Bar offers multiple grip options. This isn't just an aesthetic feature; it lets you engage different muscle fibers and create a more balanced arm workout. Use a wide grip for your curls today, switch to a narrow one tomorrow—the choice is yours!
Bicep and Tricep Wonderland: Comprehensive Arm Training
Imagine hitting all your arm muscles without changing equipment. This bar allows you to switch effortlessly between exercises that target your biceps and those that engage your triceps. Experience a holistic arm workout that leaves no muscle unattended.
Training Plans and How-To: Get the Most Out of Your Sportmann Angled Bar
Here's a section for both newbies and fitness veterans. Having the right equipment is only half the battle; knowing how to use it effectively is the real game-changer. Here are some suggested exercises:
Standard Bicep Curls: Use a medium grip for an effective and traditional workout.
Tricep Rope Pushdowns: Opt for a close grip to hit the triceps hard.
Hammer Curls: Try a parallel grip to engage different bicep fibers.
What Makes This Purchase a No-Brainer
Still on the fence? Let's sum up why this bar should be your next purchase:
Long-lasting Durability: Invest once and reap the benefits for years.
Multi-Functional Design: No need for multiple attachments cluttering your gym space.
Optimal Muscle Engagement: Its innovative design ensures you work your muscles from multiple angles.
Safety First: The rubberized, non-slip grip ensures you can focus on your workout without worrying about accidents.
Practicality and Convenience: Get the Premium Gym Experience at Home
No gym? No problem! The Sportmann Angled Bar is just as effective at home as it is at a commercial gym. Its compatibility with universal gym systems and cable machines means you can easily integrate it into your home gym setup.
In Closing: Don't Settle for Average When Exceptional is Within Reach
The Sportmann Angled Biceps/Triceps Bar 888-20 isn't just another piece of gym equipment; it's an investment in your fitness journey. With its durability, versatility, and thoughtful design, this bar sets the standard for what a gym accessory should be. It promises not just to meet but to exceed your expectations, delivering a level of quality and performance that is nothing short of extraordinary.
So, why settle for anything less? Make the choice that your future self will thank you for. Choose the Sportmann Angled Biceps/Triceps Bar 888-20 and elevate your workout regimen today!
Special Offer: Enjoy free shipping on orders above OMR 10 and stay connected with our 24/7 WhatsApp support line at 92854696.
Remember, the best project you'll ever work on is you. So why wait? Act now and redefine your fitness journey with Sportmann today!
​​

Your Dynamic Snippet will be displayed here... This message is displayed because youy did not provide both a filter and a template to use.

To install this Web App in your iPhone/iPad press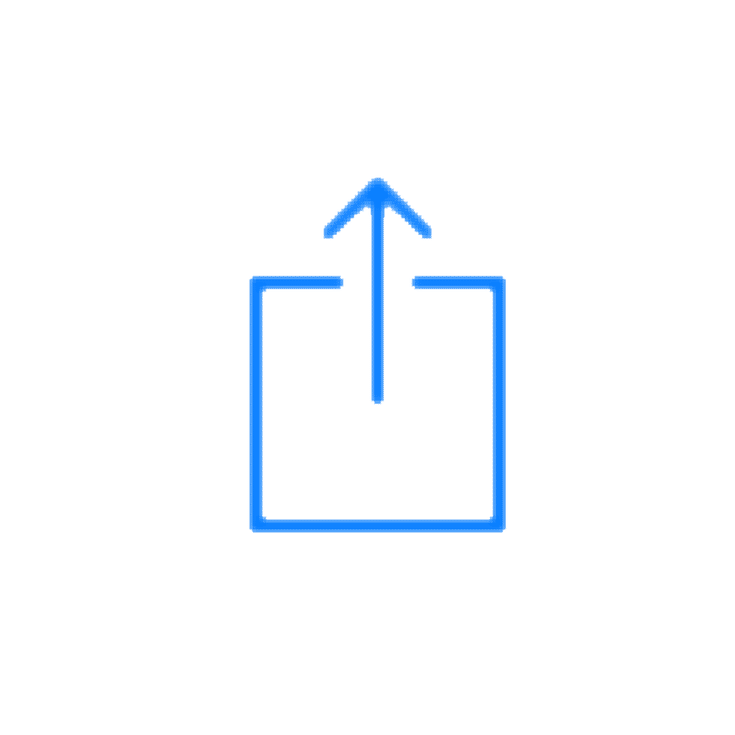 and then Add to Home Screen.